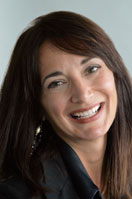 I'm Dawn Keller and I manage the Quality Assurance department at Minitab. Did you ever launch our software and wonder, "Wow, who created such a high-quality and feature-rich application within a release cycle that meets or exceeds my expectations?" Now you know!
Well…okay, so I can't really take the credit for our products. But I am proud to say that I support the people who work tirelessly to do just that.
Unlike many folks in software development, I'm not a software engineer by training. My background is in quality and reliability engineering. I spent more than a decade in the manufacturing sector before I entered the software world, and it was in manufacturing that I developed my dedication to both the quality profession and to Minitab Statistical Software. I've been a proponent of both ever since.
I'll be writing about the trials and tribulations of product development, with an emphasis on quality. As individuals, we tend not to take ourselves too seriously at Minitab—but as a company we do take product development and our customer commitment very seriously. I'll talk about the tools we use (including Minitab Statistical Software, Quality Trainer and Companion by Minitab), the processes we follow and, most importantly, the people I am privileged to work with each and every day.
I am fortunate to have what is really my dream job, and I hope that by reading about my experiences here at Minitab you'll be able to glean some tips and ideas to help you in your organization.