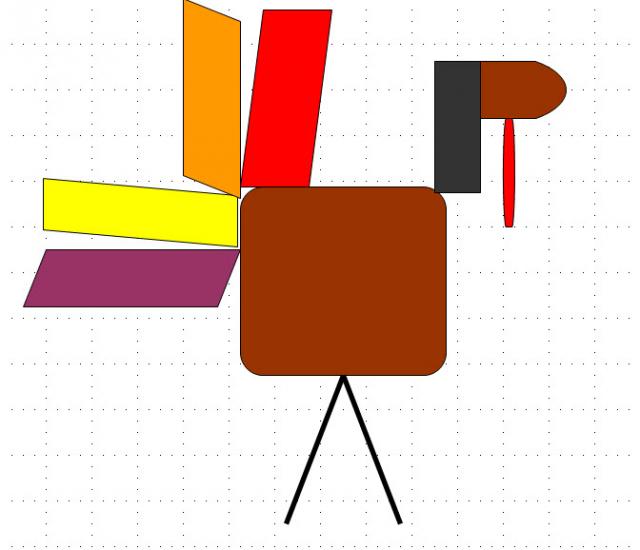 Do you celebrate Thanksgiving or other major holidays at work? Maybe you have a potluck lunch a few days before the actual event, with your department or team?
At Minitab Inc. we celebrate Turkey Day with our annual "Minitab Thanksgiving" potluck lunch. But this just isn't any old potluck—it's like a potluck lunch on steroids! Employees volunteer weeks in advance to the plan the event, which needs to feed more than 200 Minitab employees during the 12-1 p.m. lunch hour.
The turkey, gravy, mashed potatoes, and stuffing are catered, but all of the side dishes and desserts are cooked and brought in by Minitab employees. The event always yields an impressive spread.
What's not so impressive is the time employees have had to wait for their chance to hit the buffet. However, this year's event had a flawless execution. Thanks to a combination of scrum and quality improvement techniques, the time hungry employees spent in line was greatly diminished compared to past years!
Planning the Feast
Using scrum, an agile software development method for managing software projects, the Minitab "pilgrims" set up a Thanksgiving setup task board to lay out all the tasks that needed to be done, as well as their statuses.
Major tasks included setting up tables for employees to dine at, as well as serving tables for appetizers, sides, drinks, and desserts. Minor tasks included ensuring that there were adequate numbers of plastic utensils and salt/pepper shakers at each table, creating and hanging signs to direct employees to line up in the correct area, and making sure desserts were cut and had utensils for serving.
The setup of the food tables, buffets, and line formations were laid out prior to the big day in a Companion by Minitab process map: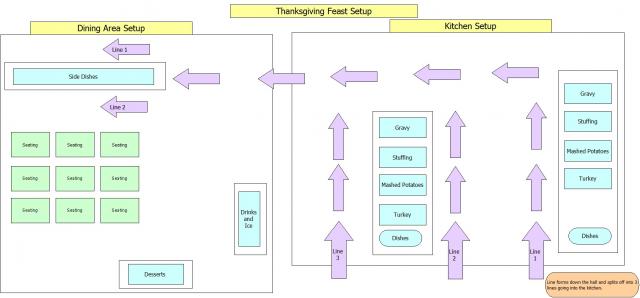 Mapping the Value Stream
The seeds of this year's success were rooted in earlier challenges. Thanksgiving organizers created a current-state Value Stream Map (VSM) in Companion after last year's lunch to show them where they needed to focus their improvement efforts. Value stream maps are a key tool in many Lean projects because they illustrate the flow of materials through a process, and make it easy to identify waste.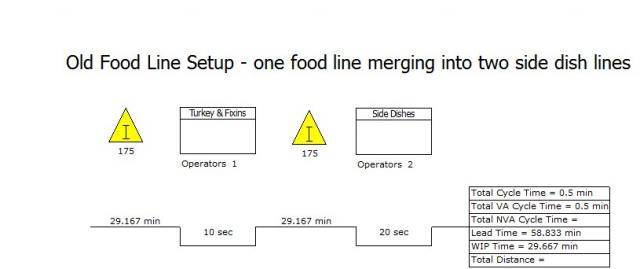 The current-state VSM for the food line setup shows a high lead time, which was attributed to having only one main buffet line for the turkey and fixin's. With this in mind, they created a future-state VSM that added two additional buffet lines: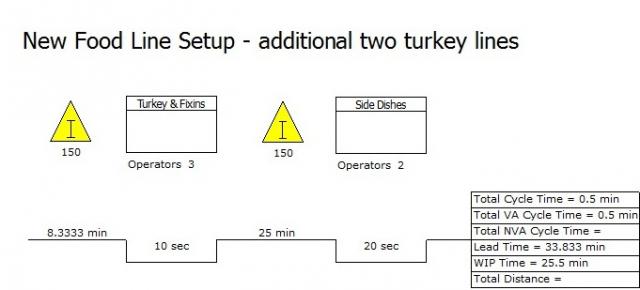 Thanksgiving organizers tested out the future-state VSM with this year's lunch. With the two additional lines added, the lead time was cut almost in half!
The Process in Action
The main line feeds into the kitchen door, and splits off into three buffet lines for turkey and all the fixin's. Pictured below is the first line. On the other side is another buffet, with lines on each side.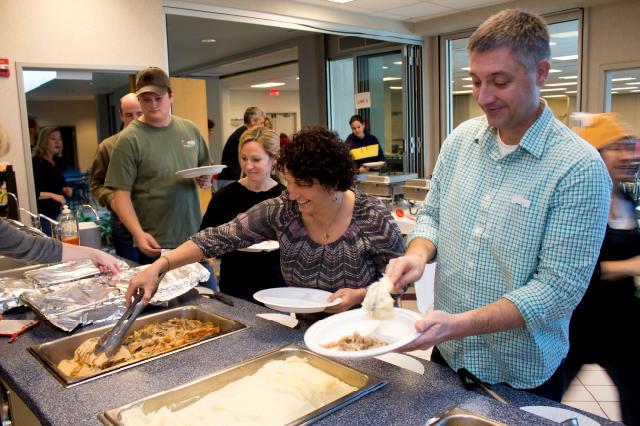 The three main buffet lines feed off into two lines that move into the dining area, where a table is setup with the Thanksgiving side dishes: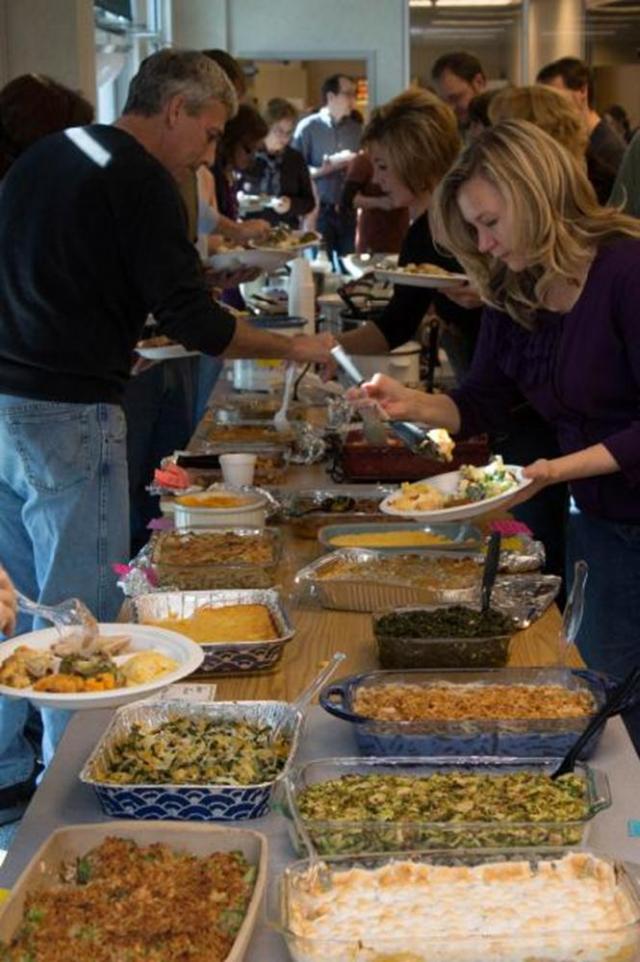 Everyone is then ready to take their seats in the main dining area. Here's a look at the table setup:
Planning for Next Year
Even though this year's event left employees giving thanks for "the shortest time we've ever spent in line," the event organizers are striving to keep quality improvement continuous. They are already starting to brainstorm improvements for next year's feast!
If you'd like to explore the process improvement tools in Companion, give it a try free for 30 days by downloading the trial version. Let us know what you think!
Have you used lean or quality improvement tactics to optimize processes in your kitchen?
Happy Thanksgiving from all of us here at Minitab!