Minitab Statistical Software was born out of a desire to make statistics easier to learn: by making the calculations faster and easier with computers, the trio of educators who created the first version of Minitab sought to free students from intensive computations to focus on learning key statistical concepts. That approach resonated with statistics instructors, and today Minitab is the standard for teaching and learning statistics at more than 4,000 universities all over the world.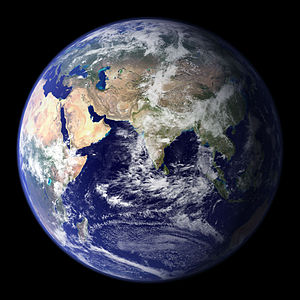 But many students seem to believe Minitab is used only in education. Search Twitter for "Minitab," and you're likely to find a few students grousing that nobody uses Minitab Statistical Software in the "real world."
Those students are in for a big shock after they graduate. Organizations like Boeing, Dell, General Electric, Microsoft, Walt Disney, and thousands more worldwide rely on Minitab software to help them improve the quality of their products and services.
Savvy instructors already know learning with Minitab can give students an advantage in the job market.
Stories of How Data Analysis Made a Real-World Difference
In my job, I get to talk with professionals about how they use our software in their work. I've interviewed scientists, engineers, miners, shop stewards, foresters, Six Sigma experts, service managers, bankers, utility executives, soldiers, civil servants, and dozens of others.
The statistical methods they use vary widely, but a common thread running through all of their experiences reveals a critical link between Minitab's popularity in the academic world and its widespread application in so many different businesses and industries. Virtually every person I talk to about our software mentions something about "ease of use."
That makes a lot of sense: Minitab wasn't the first statistical software package, but it was the first statistical software package designed with the express goal of being easy to use. That led to its quick adoption by instructors and students, and those students brought Minitab with them into the workplace. And for more than 40 years, professionals have been using Minitab to solve challenges in the real world.
In case you're looking for examples, here are several of our favorite stories about how people have used Minitab:
| | | |
| --- | --- | --- |
| Case Study | Industry | Methods and Tools |
| | Military | Pareto, Before/After Capability |
| | Hospital | Boxplot, Pareto Chart |
| | Healthcare | Histogram, Probability Plot |
| | Sports Betting | Interaction Plot, Capability Analysis, I-MR Chart |
| | Automotive | Design of Experiments (DOE) |
| | Sports and Leisure | Scatterplot |
| | Wine | Attribute Agreement Analysis, I-MR Chart |
| | Mining | Individual Value Plot |
| | Car Racing | Design of Experiments (DOE) |
Have you used Minitab software on the job? We'd love to hear your story!