The Minitab Fan section of the Minitab blog is your chance to share with our readers! We always love to hear how you are using Minitab products for quality improvement projects, Lean Six Sigma initiatives, research and data analysis, and more. If our software has helped you, please share your Minitab story, too!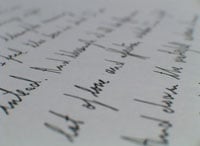 Yes, I am married to Minitab...
In your professional life, you have to be married to many tools at the same time. Your success depends on whom you marry and what for.
For statistical decisions, I am married to Minitab Statistical Software. Minitab has helped me make many critical decisions in my career, about engineering, technology, inventions and innovations, and more. I'm happy to share credit for my accomplishments with Minitab!
In my current role, I mentor students in research and business management. I also teach workshops that benefit people working in industries ranging from automotive to locomotive, from medical devices to aerospace, and these workshops are not complete without Minitab.
I first learned Minitab for my Six Sigma Green Belt Certification at General Electric, way back in 2000. Later, I used Minitab in Black Belt and Quality Champion roles. Now I'm using it to mentor great technologists at some of the world's best business schools, to aid their Six Sigma learning process. I am honored to live with Minitab in my career!
Voice of the Customer comments from my recent courses have included expressions of gratitude for including Minitab, and it makes me feel like I'm passing on some of my gratitude and appreciation for the great wealth of information in Minitab. I am happy to enhance the customer knowledge of existing users of Minitab, and especially to introduce to new customers to the simplicity of Minitab.
I am so happy to see the 40th Anniversary of Minitab, and I am proud and honored that I have learned, taught and mentored with Minitab and used it in great products. I wish Minitab celebrations for the 50th, 75th, 100th milestones, and nonstop anniversaries for many decades to come. And I hope many more people embrace Minitab, to have a peaceful, happy, accomplishment-filled, contented, and highly satisfying professional life!
Ramanan Lakshminarayanan
Founder & CEO
RAISE Consultancy Services
Bangalore, India