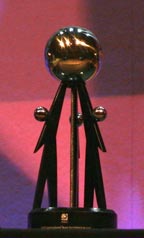 The annual ASQ International Team Excellence Award Process (ITEA) celebrates the accomplishments of quality improvement teams from a broad spectrum of industries from around the world. The 2011-2012 team finalists saved millions of dollars for their companies and showcased exceptional projects and processes.
The ITEA is the only international team recognition process of its kind in the United States, and since 1985, more than 1,000 teams from the United States, Argentina, Brazil, Canada, China, Colombia, Costa Rica, Germany, India, Japan, Mexico, Philippines, Singapore, South Korea, Thailand, and the United Arab Emirates have participated.
"The ITEA process provides an outstanding opportunity for teams from diverse organizations around the world to come together and share their knowledge using a variety of quality processes," says ITEA chairwoman Patti Trapp. "Our objectives are to recognize teams for how well they address the ITEA criteria and provide them feedback with which to enhance both future presentations as well as their respective quality improvement journeys."
Many Minitab customers have entered and been recognized in the past, and we encourage all quality and process improvement teams, using any variety of methodologies to enter this year.
"We welcome teams all along the quality continuum to apply – from organizations just starting out to those with more established systems," says Trapp. " Additionally, the ITEA process applies to teams from any industry or size of organization."
The preliminary round entry requires teams to submit a presentation outlining a project completed within the last two years that achieved measureable results. The deadline for initial team submissions is September 12, 2012. More information and submission requirements are available at http://wcqi.asq.org/team-competition/index.html.
Judges chosen by ASQ will evaluate initial team submissions and select a group of team finalists from the preliminary round to present their projects at ASQ's annual World Conference on Quality and Improvement, May 6-8, 2013 in Indianapolis, Ind.
Team Excellence recipients will be awarded ASQ gold, silver, or bronze-level statuses, which are given based upon how well each team's presentation addresses the 37 predefined criteria established by ASQ.
"The ITEA process is very rewarding for everyone involved," says Trapp. "We work with phenomenal, dedicated people who want to make a difference in the world of quality, and the ITEA forum provides an excellent way for teams to learn from each other."
Minitab is very proud to sponsor the 2012-2013 ITEA process! Visit the ITEA website to learn more.