Because I'm constantly surrounded by Lean Six Sigma methodology, value stream mapping, and endless bounds of quality tools, I can't help but bring these ways of thinking into my everyday life.
Gas is expensive! I'm always thinking of ways to streamline my trips when I run errands. While I would love to go to Starbucks and have my iced coffee to enjoy while I go from place-to-place—it is unfortunately out of the way of the path that makes for the leanest and most efficient route home. Unless I'm going to the mall on the other end of town, I usually don't make it to Starbuck's, but instead I settle for gas station coffee that's on my route home. Here's an example of my latest and leanest errand-running path: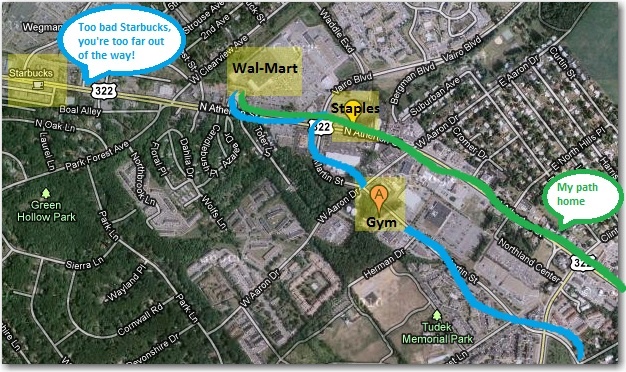 Laundry: I put my husband-to-be's golf clothes on the top pile of clean clothes. I know with the weather turning warmer it will be beneficial for him to grab his golf clothes and run out the door when he's in a hurry. This stops him from "digging" through the pile of clean clothes and messing up the already (perfectly!) folded clothes.

He's happy and I'm happy. (I'm convinced that lean living will be positive for our upcoming marriage.)
Cooking: The pots, pans, and bowls I use most are on the top of the pile, in the most accessible location for me (I'm short: in the cabinets closest to the ground!). I used to set them up biggest to smallest, with the biggest holding the smallest sauce pans. I found I use the medium sauce pans the most—so why would I bury those beneath the rest?
My Office: I put the things I use the most closest to my computer keyboard—pens, my coffee mug, and a notebook are always within the realm of my reach.
One thing I can't make lean: my PURSE!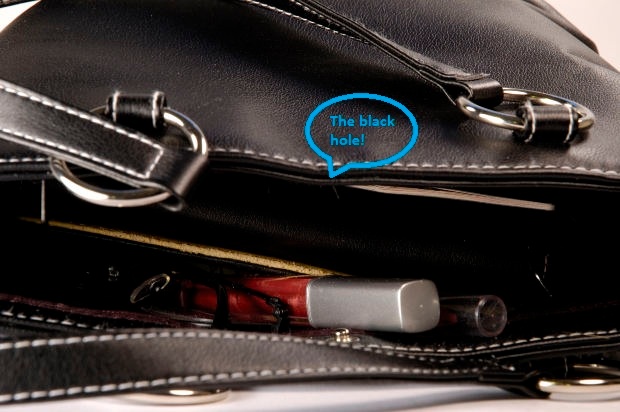 I know all the other ladies out there spend hours a day trying to spot car keys, lipstick, and cell phones in what seems to be an abysmal black hole—their purses! Do you have any tips for lean purse organization?
How do you make your everyday life leaner?