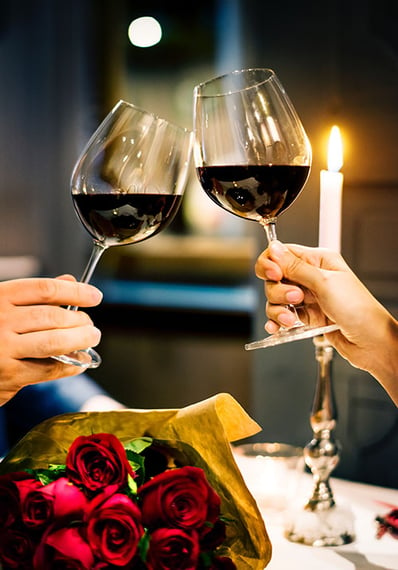 How do you plan to celebrate Valentine's Day this year? Maybe it will involve buying a gift for your sweetheart, or perhaps a special dinner out? Well if you are participating, you might find it easier to get a table at a nice restaurant. According to the National Retail Federation (NRF), fewer consumers are celebrating Valentine's Day in 2019 but those who do are planning to spend more.
The average spending per person has steadily risen over the years—and this year's expected spending ($162) is higher than last year ($144) by 12.5%. We see the inverse behavior with the percent of consumers actually participating in Valentine's Day.
To visualize the increase in spending, I set up the data in my Minitab worksheet like this: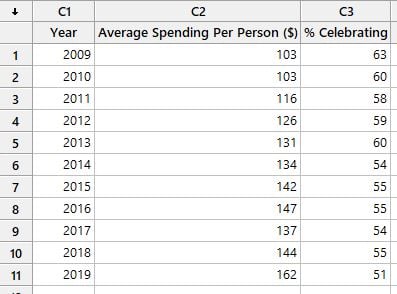 Then I created Time Series Plots (Graph > Time Series Plot > Simple) to display NRF's data for average Valentine's Day spending (per person) and the percent of people participating since 2009: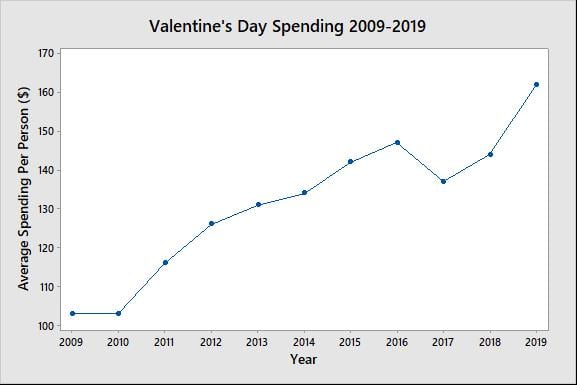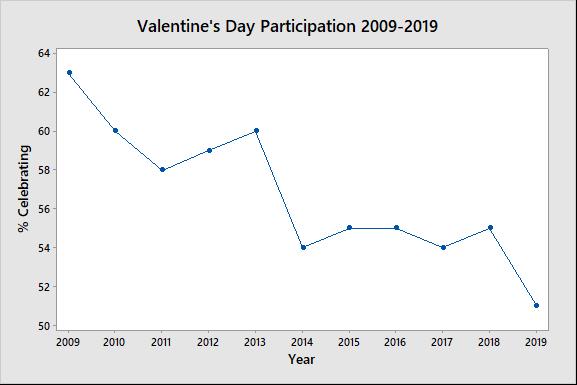 The NRF survey also asked men and women what types of gifts they planned on giving this year. The Clustered Bar Chart (Graph > Bar Chart) below displays the percent of men and women who plan on giving candy, flowers, jewelry, clothing and other gifts.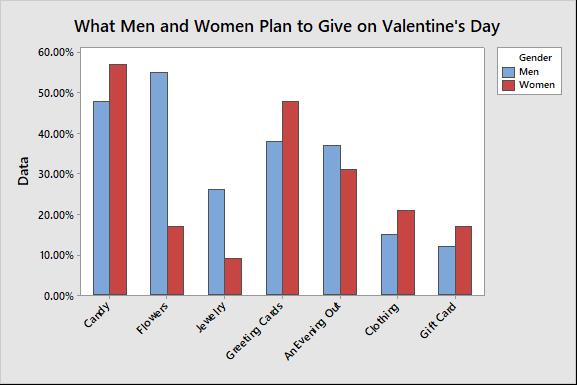 NRF's Valentine's Day Data Center has plenty more great data, including the trend of people who are not celebrating Valentine's Day, but plan to mark the occasion by purchasing "anti-Valentine's Day" gifts, treating themselves or planning get-togethers. No matter your plans, Happy Valentine's Day!