I generally consider myself old-fashioned. I'm not particularly different on Halloween, where I dress up, pass out candy, sit down in front of the television to watch "It's the Great Pumpkin, Charlie Brown" on ABC, and read Minitab blog posts from Halloweens past.
But some younger folks have told me that I'm missing out, so I'm trying to broaden my horizons to include YouTube. I want to use data to decide what to look at, of course, so I've turned to tubularlabs.com. They keep a top 10 list of the YouTube creators who have the most Halloween views. As of 10/30/2015 at 9:00 a.m., here's what that data looks like on a Minitab bar chart: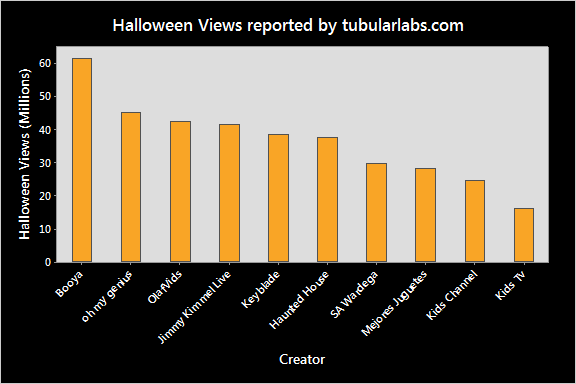 Not having much experience with YouTube, the only name I recognized was Jimmy Kimmel. After some investigation, here are some things I learned:
OlafVids is a parody series featuring the princesses from Disney's "Frozen." If you've always wanted to see Jack Frost court Elsa, this is a good option. The Halloween appeal is not clear to me, but you could spend 40 seconds of your life watching Evil Elsa and Maleficent dance to exhaustion, if you want.
Booya, oh my genius, Haunted House, Kids Channel, and Kids Tv offer nursery rhyme content with Halloween cartoons. While this might be okay for some, I'm going to pass. Even when the singers change, there's only so much "Wheels on the Bus" I can take.
Mejores Juguetes offers content for youngsters in Spanish, but not nursery rhymes. This whole week features Halloween content where you can watch someone else play with a toy that fits a Halloween theme. I don't immediately get the appeal of watching a video of someone else playing with stuff you want to have for 10-20 minutes, but the Halloween content is easy to find.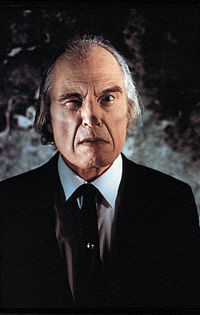 Keyblade is also in Spanish, but features content of interest to older individuals. Keyblade seems to produce a lot of rap battles either about video games or between video game characters. Several of them are blocked if you're in restricted mode, including the epic rap battle between King Kong and Godzilla, which, as an old fashioned guy, I'm guessing is responsible for Keyblade's Halloween popularity. Younger folks tell me it might be the Slenderman content, but I can't really believe anyone finds that guy frightening. Give me the Tall Man any day.
SA Wardega has over 152 million views of a video called "Mutant Giant Spider Dog." Someone's dog is dressed up in a cute spider costume for Halloween and featured in a wordless, 3-minute horror movie. This I get, although I'm not sure whether it rises to the level of a new Halloween tradition. Time will tell.
You know exactly what to expect from Jimmy Kimmel. Here's a video of people telling their kids they ate all of their Halloween candy.
One of the nice features in Minitab is that when you apply a value order to a column, that order becomes the default order for the categories on a bar chart. Here's the above chart in order by the amount of time I might spend on that YouTube channel for Halloween.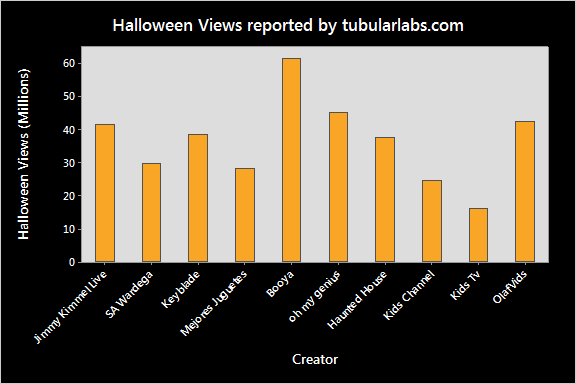 Want to apply a value order to your own chart? Check out Change the value order in Minitab output in the Support Center. Want to see more kids upset about their Halloween candy? That's here.
Happy Halloween!