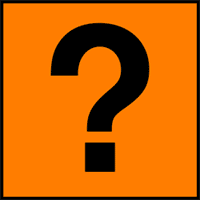 Data. Analysis. Statistics. It seems like everybody is talking about the importance of doing data analysis, whether it's analytics for predicting consumer behavior or looking at critical metrics for Six Sigma and other data-driven quality improvement programs. Not only do we have more data available to us than ever before, we're also blessed...and/or cursed...with an enormous range of software options to help us make sense out of all this data we're trying so hard to understand.
Your options for doing data analysis run the gamut—from a pencil, paper and calculator costing a couple of bucks to customized systems tailored precisely to your needs and costing millions.
Unless you enjoy hours of repetitive hand calculations, or you have a couple of million dollars burning a hole in your budget, you'll probably want a software package that sits somewhere between these two extremes. But that still leaves a wide array of possibilities. How can you determine which statistical software package is the best one for your needs?
There's no right or wrong selection when it comes to picking data analysis software: what's best for you will depend on a lot of different factors. So let's look at some of the considerations you should keep in mind when you're doing research and making your choice.
Who Could Use Statistical Software in Your Organization?
The first thing to consider is the people in your company who will or could be using the software. Are they expert statisticians, relative novices, or a mix of both? Will they be analyzing data day-in, day-out, or will some be doing statistics on a less frequent basis? Is data analysis a core part of their jobs, or is it just one of many different hats some users have to wear? What's their relationship with technology—do they like computers, or just use them because they have to?
Figuring out who needs to use the software will help you match the options to their needs, so you can avoid choosing a package that does too much, one that does too little, or even one that does the wrong thing entirely.
If your users span a range of cultures and nationalities, be sure to see if the package you're considering is available in multiple languages.
How Easy Is the Statistical Software to Use?
Data analysis is not simple or easy, and many statistical software packages do not even try to make it any easier. This is not necessarily a bad thing, because "ease of use" is different for different users.
An expert statistician will know how to set up data correctly and will be comfortable entering statistical equations in a command-line interface—in fact, they may even feel slowed down by using a menu-based interface. On the other hand, a less experienced user may be intimidated or overwhelmed by a statistical software package designed primarily for use by experts.
The good news is that many statistical software packages are much easier to learn than they used to be, and most offer tutorials and documentation that can provide some help when questions arise. But ease of use varies widely, so see what kinds of built-in guidance statistical software packages offer to see which would be easiest for the majority of your users.
You can also check to see if different interface options exist. Is it easy to customize the statistical software's interface for users who have different skill sets? Does the package offer a streamlined interface for novices, but also easy access to the command line for users who prefer it?
What Kind of Support Do Your Statistical Software Users Want?
If people in your organization will need help using statistical software to analyze their data, how will they get it? Does your company have expert statisticians who can provide assistance when it's needed, or is access to that kind of expertise limited?
If you think people in your organization are going to contact the software's support team for assistance, it's smart to check around and see what kinds of assistance different software companies offer. Do they offer help with analysis problems, or only with installation and IT issues? Do they charge for technical support?
Look around in online user and customer forums to see what people say about the customer service they've received for different types of statistical software. Some software packages offer free technical support from experts in statistics and IT; others provide more limited, fee-based customer support; and some packages provide no support at all.
Where Will People Use the Statistical Software?
Will you be doing data analysis in your office? At home? On the road? All of the above? Will people in your organization be using the software at different locations across the country, or even the world? What are the license requirements for software packages in that situation? Does each machine needs a separate copy of the software, or are shared licenses available?
Check on the options available for the packages you're considering. A good software provider will seek to understand your organization's unique needs and work with you to find the most cost-effective solution.
Want to Talk?
These questions can start you thinking about the important considerations in selecting a statistical software package, but your individual situation is unique. If you have questions about software for data analysis or quality improvement, please feel free to contact the Minitab representative nearest you to discuss your situation in detail. We are happy to help you identify the needs of your organization and to help you find a solution that will best fit them.