The Minitab Fan section of the Minitab blog is your chance to share with our readers! We always love to hear how you are using Minitab products for quality improvement projects, Lean Six Sigma initiatives, research and data analysis, and more. If our software has helped you, please share your Minitab story, too!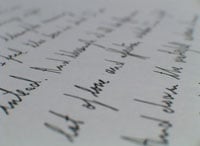 I work for a small company dedicated to selling spare parts like electrical motors and drives to companies in many different types of industries. We also offer automation solutions. Nobody in the company had time to analyze sales in the market or any other metric to give us information about what could be improved.
When I started using Minitab, I discovered a flaw. What do I mean by flaw? Salespeople were focused on getting new customers day in and day out, so they were not aware what really happened with their clients.
Using Minitab I was able to demonstrate that they had less than 40% retention on their clients, comparing the current year to the previous year. That means they were weren't tracking more than 60% of people who had already bought from them, even though it's easier to sell to existing customers than to get new leads.
When I showed our sales team the statistical evidence in Minitab, they were shocked by the information, and they made big adjustments to the sales strategy!
Alfredo Fassen, Marketer and Sales Support
Sydec Equipos Industriales SA de CV
Guadalajara, Mexico