The Minitab Fan section of the Minitab blog is your chance to share with our readers! We always love to hear how you are using Minitab products for quality improvement projects, Lean Six Sigma initiatives, research and data analysis, and more. If our software has helped you, please share your Minitab story, too!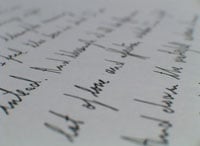 Growing up, I had little or no interest in math. In Africa we had little or no manufacturing; therefore, I had no idea about manufacturing processes, quality improvement, and so on. There was nothing there to motivate me play with numbers. I used to be terrified to see charts and numbers because I was not familiar with the statistical tools and metrologies used to achieve results.
About 12 years ago, one of my supervisors recommended that I should attend Six Sigma training classes and help manufacturing with quality improvement. It was a very scary moment for me. I was a college graduate with no math understanding, sitting with so many high -evel statisticians. It was frightening.
Shortly after my Six Sigma training I was given a laptop computer and Minitab Statistical Software. Slowly but surely I began applying Minitab's tools and functions to my work. Because, Minitab is simple, yet powerful, I had an incentive to build on my understanding of the tool, to go further and learn more about the practical application of it. Today, I could humbly say that I have a good understanding on the application, tools, and its impact on quality improvements.
Minitab gave me the tools to understand the manufacturing process better and more completely.
I would like to take this opportunity to say thank you to the visionaries and developers who created Minitab, and your partners around the world. Thank you.
Ayele Zewdie
Six Sigma Black Belt
ACH LLC
Plymouth