Companion by Minitab® is our software for executing and reporting on quality improvement projects. It has two components, a desktop app and a web app. As practitioners use the Companion desktop app to do project work, their project information automatically rolls up to Companion's web app dashboard, where stakeholders can see graphical summaries and reports. Since the dashboard updates automatically, teams are freed to complete critical tasks instead of creating reports or entering data in a separate system.
Previously, I offered an overview of the whole Companion platform. In this blog, I will explore the desktop app in depth, and in a future blog, I will explore the web app.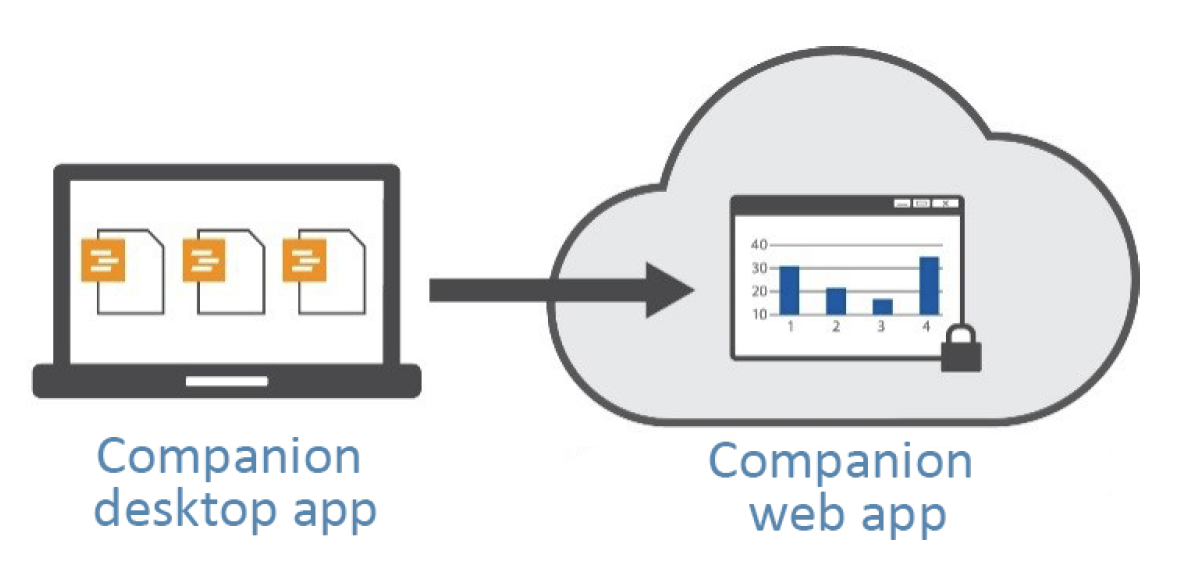 The Companion Desktop Application
Companion's desktop application provides tools and forms that are used by the project owners and practitioners to execute projects efficiently and consistently. Using consistent methodologies, forms, and metrics allows teams working on projects to devote more of their time to critical, value-added project tasks.
The desktop app delivers a comprehensive set of integrated project tools, in an easy-to-use interface.
The Project Manager is a window that provides access to high-level project data. It also includes the Roadmap™, which shows the phases and specific tools used to organize and complete projects.
The workspace is where team members work with individual tools. The workspace always displays the currently active tool.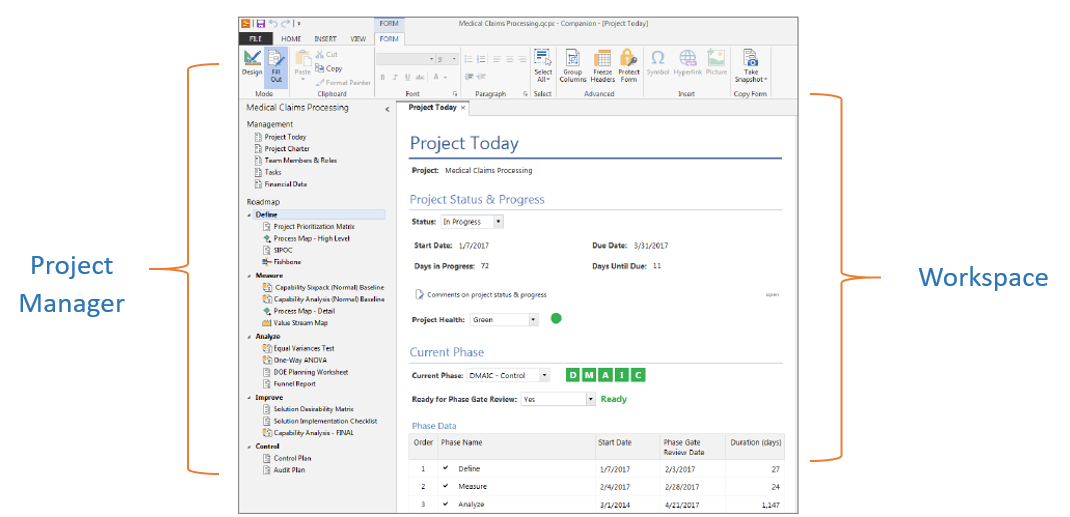 The Project Manager
The Project Manager offers instant access to project data and tools. The Management Section includes the following components: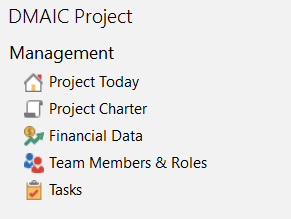 Project Today:
Provides a snapshot of overall project status, health, and phases.
Project Charter:
Defines the project and its benefits, and is updated as the project progresses.
Financial Data:
Records the project's financial impact in terms of annualized or monthly hard and soft savings.
Team Members and Roles:
Compiles contact and role information for each member of the project team. Easily imports contacts from Microsoft Outlook and from your Companion subscription user list.
Tasks:
Outlines the actions required to complete the project. Enables team leaders to identify and assign responsibilities, set priorities, and establish due dates.
Roadmap™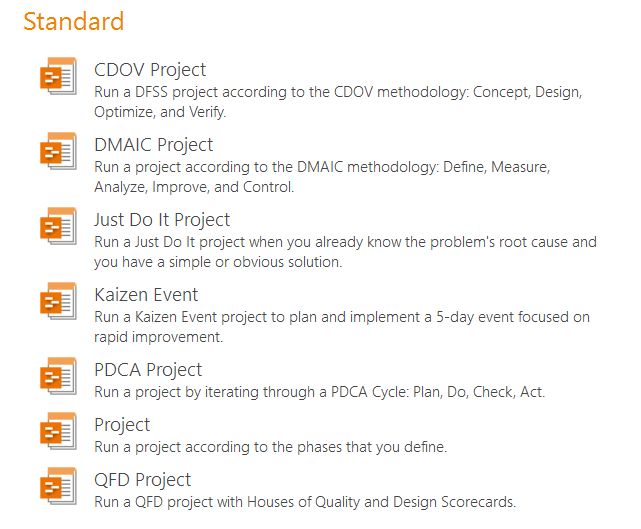 Companion's Roadmap™ feature gives teams a clear path to execute and document each phase of their projects. The Companion desktop app includes predefined Roadmap™ templates based on common continuous improvement methodologies, including DMAIC, Kaizen, QFD, CDOV, PDCA, and Just Do It.
The Roadmaps contains phases, and the phases contain the tools appropriate to each phase. However, because every project is different, users can easily add or remove tools as needed. Built-in guidance for each tool further helps practitioners complete their tasks in a timely manner.
Since many organizations use their own methods, metrics, and KPIs, we've made it simple to create or customize a Roadmap™ for your organization's unique approach to improvement.
Powerful Project Tools, All in One Place
Companion's desktop app includes a full set of easy-to-use tools, such as: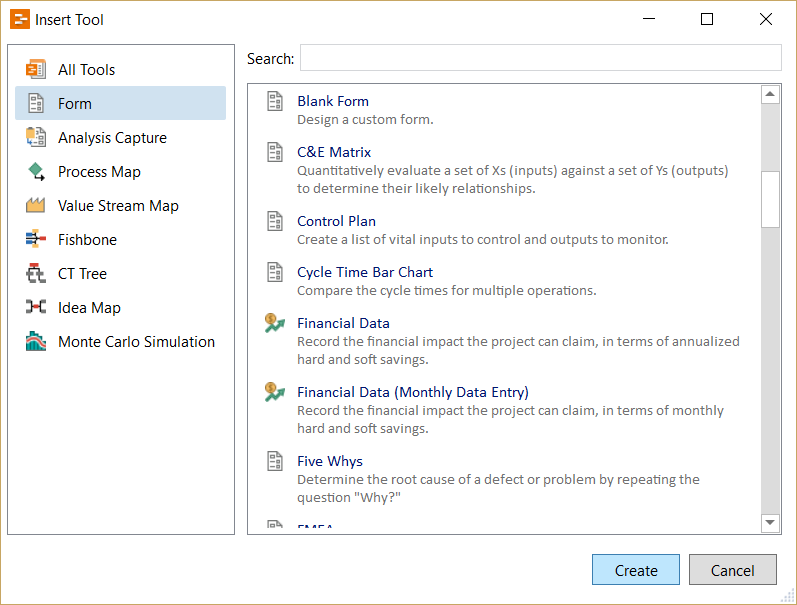 • Value stream map
• FMEA
• Process map
• Brainstorming
• Monte Carlo simulation
• And many more
As teams add specific tools to their project file, they appear within the selected phases of a Roadmap™. You can even customize or build tools from scratch (Blank Form) for processes or methods unique to your organization.
Data sharing in forms and tools
The tools within the Companion desktop app are smart and integrated. Information you add in one tool can be used in other tools, so you only need to type it once—no more redundant entry of the same information into multiple documents and applications!
For example, as you complete a C&E Matrix, you can import the variables you previously added to a process map. And as you rate the importance of the inputs relative to the outputs in the matrix, Companion calculates the results to build a Pareto chart on the fly. You can easily create forms that include your own custom charts and calculations, too.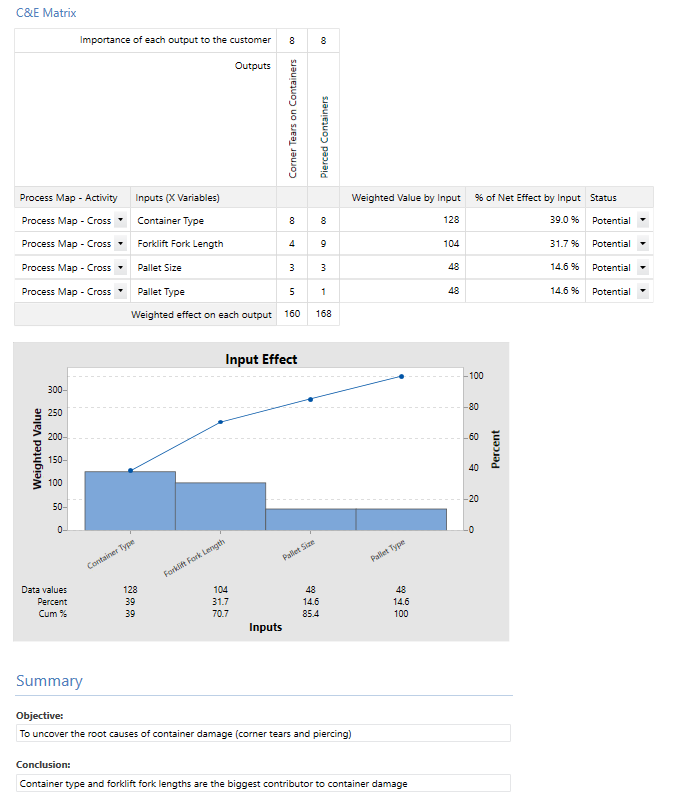 Monte Carlo Simulation Tool
Companion by Minitab® contains a very powerful Monte Carlo simulation tool. With its easy to use interface and guided workflow, this tool helps engineers and process improvement practitioners quickly simulate product results and provides step-by-step guidance for optimization to determine best settings for process inputs that result in acceptable outputs.
The results are easy to understand and next steps are identified. The tool includes Parameter Optimization to find the optimal settings for your input parameters to improve results and reduce defects. It also includes Sensitivity Analysis to quickly identify and quantify the factors driving variation. By using these to pinpoint exactly where to reduce variation, you can quickly get your process where it needs to be.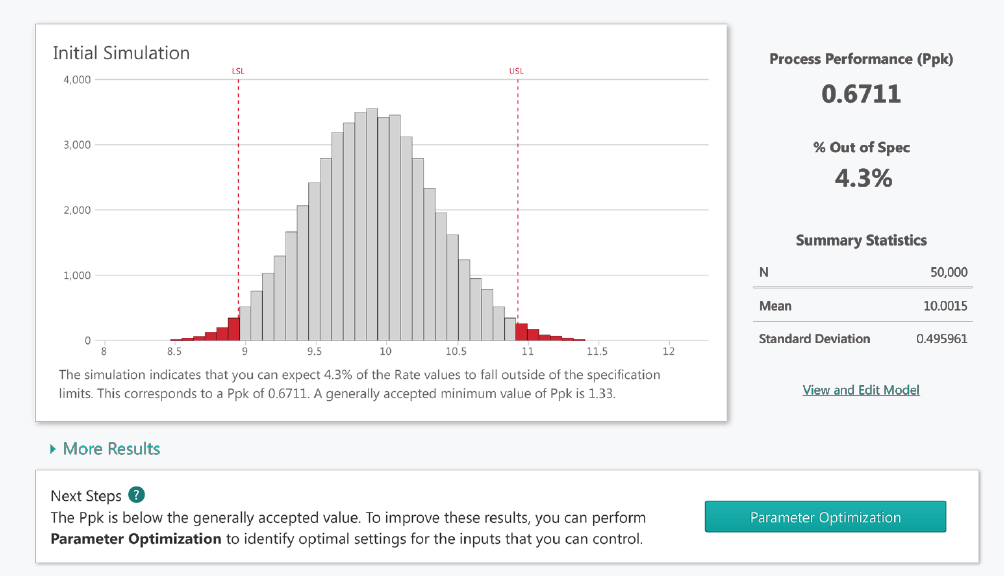 Companion by Minitab's desktop application is an excellent tool that can propel your projects to success. It gives you the tools for executing projects all in one place, Roadmaps to guide your teams through the appropriate problem-solving process, interconnected forms to eliminate redundant data entry—and because it automatically updates the Companion dashboard, it even makes project reporting completely effortless. Literally.
I believe Companion is the best tool on the market for efficient project execution and summarizing the project work. Why wouldn't you want to give your people the best tools to make difficult problem solving and reporting easier?
My next post will provide a deep dive into the Companion's web app. You can also visit our site for more information about Companion by Minitab® or to download your 30-day free trial for your entire team.