The U.S. Food and Drug Administration implemented new regulations in the pharmaceutical industry over the past several years. One focus of the FDA has been on quality in batch-to-batch production. Batch quality not only ensures safe product for consumers, but has the double benefit of saving pharma companies money. It's a waste of time and money to go through the long process of manufacturing a large batch of a drug, only to throw it away on final inspection.
The FDA's Process Analytical Tools (PAT) regulations offer guidelines on how to incorporate quality throughout the manufacturing process. In a recent article posted on Minitab.com, Catalent Pharmaceuticals demonstrated how Minitab Statistical Software was used to reduce batch-to-batch variability and avoid lost batches – saving thousands of dollars!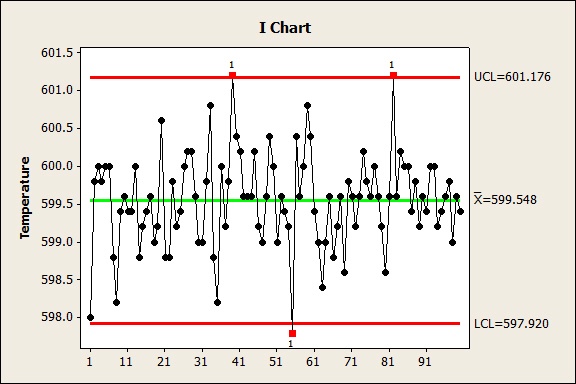 Catalent's new EU Director of Operational Excellence, Luc Burgard, came from the automotive manufacturing sector and immediately saw how the quality control tools he had been using for years building cars could translate to mixing large batches of pharmaceuticals. He instituted Minitab's automated control charts directly on the production line so that operators could immediately see if points started moving outside the control limits and immediately take action. Because the control limits monitored the process variation in real-time, Catalent was not only able to validate regulatory compliance, but also evaluate each procedure on the production line and make the whole process more efficient. In the just the first two weeks of implementation, the production team prevented the loss of two batches worth approximately $80,000.
This week, IVT hosts the 17th Annual Validation Week in Philadelphia where attendees will hear talks from several validation, quality, and regulatory representatives on their experiences in process, software, cleaning, and method validation. Minitab will be there, too, sharing our experience working with the pharmaceutical industry.