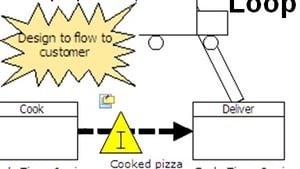 NASA launched its final space shuttle mission last Friday morning with Atlantis' last journey to the International Space Station. Do the fiery orange flames lifting the shuttle into the sky remind you of anything on a lean value stream map?
I thought they looked strikingly similar to a kaizen burst! So in honor of NASA's last mission, I think the comparison makes for a good opportunity to introduce kaizen events and how they can "launch" your company's quality improvement efforts.
The Kaizen "Blitz"
A kaizen event or "blitz" is a rapid, focused, short-term project to help you improve a particular process. On value stream maps, it's noted by a shape that looks like a "burst." While many detailed process improvement projects can stretch out over many months and involve complex cross-functional systems, a kaizen event is meant for specific small-scale process improvements. Kaizen event solutions are practical and easy for you to implement almost immediately.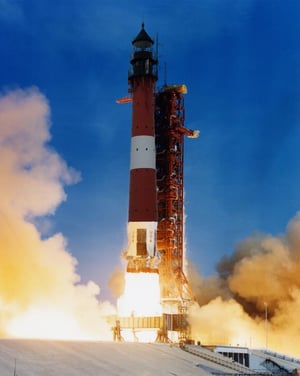 Typically, you complete a kaizen event in three stages:
Event preparation: Define the project scope and any pertinent data about the current process. Identify the project team and any constraints. (This stage usually lasts 2-3 weeks.)
The blitz event: Analyze the problem and create a process map, develop improvement solutions, and begin to apply those solutions. (Usually done in five days.)
Event follow-up: Continue implementation and communicate process changes. Measure impacts and benefits. (Normally 90 days or less.)
The targets for a kaizen blitz are usually a single product or a portion of a process. Because the event is so rapid, project delays are less of a problem and you become forced to find solutions.
Kaizen events can be successful early on in a company's continuous quality improvement effort. Because the results are quickly demonstrated, kaizen events can help you jump start quality improvement efforts within your company, while also giving confidence to new quality teams.
Note that Kaizen events aren't a substitute for company-wide Lean Six Sigma strategies that involve taking a look at the organization and system as a whole. Kaizen events are most effective as an accompaniment to your larger-scale improvement initiative.
How Can I Get Started?
Companion by Minitab includes a Kaizen Event template, and you and your entire team can try it free for 30 days.
Image licensed under Creative Commons Attribution ShareAlike 2.0.