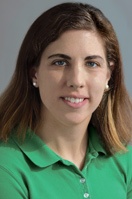 As a member of the Minitab Commercial Sales Team, I am actively involved in developing new and managing existing customer relationships. I work with our Minitab users in the Southeast U.S. and frequently get a chance to meet folks face-to-face at tradeshows and conferences.
Before I came to Minitab, I worked as a product manager for a start-up software company that created innovative data analysis solutions for DNA researchers and scientists. My focus was on forensic DNA analysis software, which included lots of "who done its" and some paternity cases.
Prior to starting my civilian career, I earned my B.S. degree in Animal Bioscience from Penn State (for which I took just one stats class), subsequently entered the U.S. Navy as an Ensign, and was assigned duty as the "Communications Officer," which meant I was responsible for radio communications and the onboard computer network. (So much for the biology degree!) From there, the Navy shipped me off to meteorology training (??) in Gulfport, Miss. For two years, I forecast weather for ships out at sea.
So, with a smattering of experience in just about everything, and a deep interest in stories from the world of science, I will attempt to apply statistical concepts to fun, real-world examples!