Business around the globe has changed immensely over the past year. Organizations continue to rethink their strategies and become more digital in nature. Accelerating and maintaining this digital transformation, however is key.
According to McKinsey & Company, only 14 percent of companies launching digital transformations have seen sustained and material performance improvements1. So how do savvy businesses and organizations get over this hurdle?
New Solutions to Accelerate Digital Transformation
Minitab has unveiled two new solutions, during our first-ever global virtual launch event, that can help organizations begin and accelerate their digital transformation:
NEW! Minitab Connect™, our cloud-based platform that empowers organizations to access, blend, transform and enrich data from both external and internal critical sources.



The latest release of

Minitab® Statistical Software

, which allows users to make better, faster and easier data-driven decisions now from anywhere with the power of the cloud.

Yes, you read that right — the latest version of Minitab is now on the cloud! This means that Minitab analytics and insights can be accessed from nearly anywhere, whether you're at the office, at home or any of the billions of places around the globe, thanks to our new web app. All you need is internet access. And don't worry, our original desktop application didn't go anywhere; it's included with every license purchase and works seamlessly with our web app.
So why is it important that Minitab is on the cloud? Well when key factors, like implementing digital tools to make information more accessible across an organization, are in place companies are three times more likely to report successful digital transformations2. Take a look at this related graph from McKinsey & Company: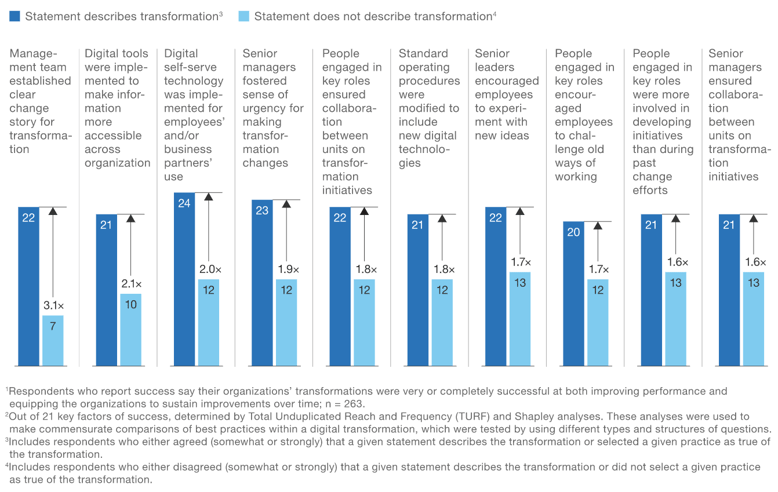 With the latest Minitab release, your team and organization would not only have the digital tools needed to securely access valuable insights from nearly anywhere, but they'll be able to share their analyses with lightning speed and create custom reports with
Report
.
As Jeffrey T. Slovin, Chief Executive Officer of Minitab, said:
"With our latest solutions, Minitab will be a key catalyst to help our customers drive digital transformation across their organizations. By transforming the way in which data is collected, shared, managed and analyzed, Minitab is enabling organizations to tackle their challenges through the data-driven decision making and achieve business excellence better, faster and easier than ever before."
Minitab Statistical Software Does More
Minitab is a powerful data analysis tool that provides valuable analysis and data-driven insights that's better, faster and easier now from anywhere. To complement its data analysis capabilities, our latest release has new visualizations, like heatmaps (shown below), parallel plots and binned scatterplots, that enhance the impact of your findings with graphics that make your insights even easier to understand. Insights are meant to be shared and the right visualizations can make all the difference.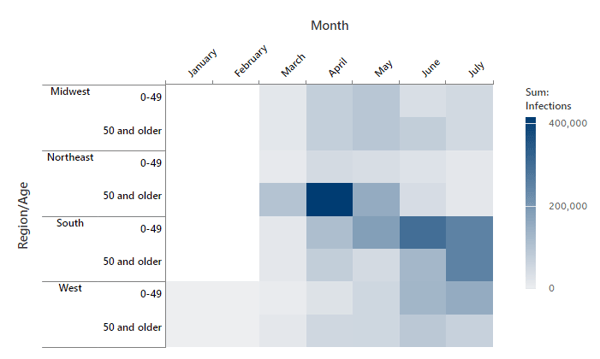 See the new visualizations in action, how accessibility has increased, statistical updates and other new features in the new version of Minitab Statistical Software during our upcoming webinar:
Discover Visualizations with Impact in Minitab's Upcoming Webinar: