The Minitab Fan section of the Minitab blog is your chance to share with our readers! We always love to hear how you are using Minitab products for quality improvement projects, Lean Six Sigma initiatives, research and data analysis, and more. If our software has helped you, please share your Minitab story, too!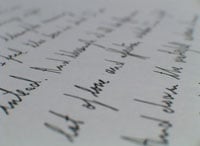 I started using Minitab Statistical Software almost the same year that I started using a computer, 1990. It would have been most difficult if Minitab was not a friendly piece of software. I was learning computing partly on a mainframe and partly on a PC desktop. I used Minitab on the mainframe, but doing word processing on desktop was just as challenging. For one thing, the early desktops did not have a hard drive, so we had to save work solely on our floppy disks. There were many afternoons full of swear words as students came in with empty disks—they forgot to save their documents! I had the same misfortune myself on a few occasions.
Then it was off to the mainframe room. I just did not know where the computer was located but with such a name, I thought it was quite huge. I knew a lot about experimental designs and statistics. I could deal with a lot of data with a fairly "advanced" handheld calculator, but encountering Minitab was like a breath of fresh air. It took some time to get used to the MTB> command line prompts, but the software was quite friendly, so it was not impossible to get the data analysed.
I think I had more problems word-processing my reports than I did analysing the data using Minitab.
I had a short break from Minitab in the early to mid-1990s. The next time I encountered Minitab, using version 12, I was pleasantly surprised to see that it was now Windows-based. That made it even easier to use! My boss still preferred his MTB> prompts, as he believed that Minitab did far more things that way than it did from the Windows commands. I won't know because I have not gone back to doing MTB> prompts any more.
Now I use Minitab 16, which is a good version. I wish you many more years of service.
Paul Iji
Associate Professor
University of New Englad
Armidale, Australia