The Minitab Fan section of the Minitab blog is your chance to share with our readers! We always love to hear how you are using Minitab products for quality improvement projects, Lean Six Sigma initiatives, research and data analysis, and more. If our software has helped you, please share your Minitab story, too!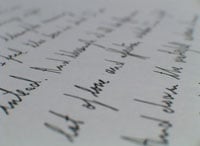 When I started the first day of classes for my Master of Total Quality Management (MTQM) degree, the program director delivered the first lecture. He told us about the statistics in such a scary way that 8-10 students changed their minds about going for the MTQM, but I decided that if I choose to do it, then I would go for it with DO or DIE attitude.
One week was tough...two weeks was tougher...doing the statistics was becoming unbearable. Then, after four weeks, my statistical quality control professor introduced Minitab to us!
That was the day that started our golden period, and today using statistics for any problem is fun.
Thanks Minitab for making our life easy!
Amit Sharma
Sr. Executive, Quality Systems
Jai Bharat Maruti
Gurgaon, India